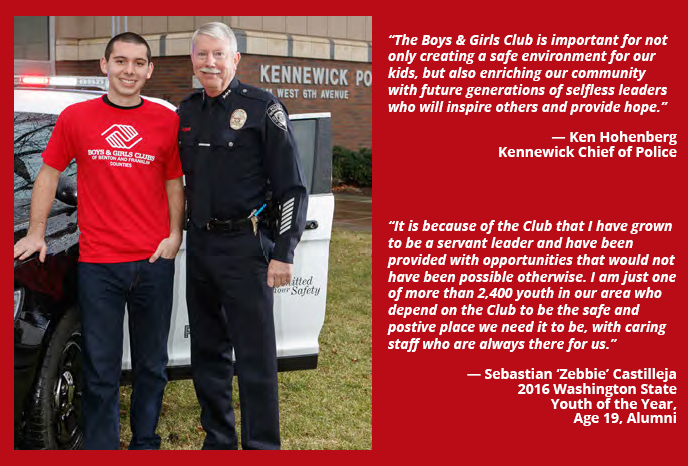 Since 1996, Boys & Girls Club of Benton and Franklin has helped thousands of local children claim great futures through our award-winning programs and life-changing mentorships. Today, Club leadership—in partnership with community leaders, law enforcement, and educators—is proactively seeking to address the significant and documented needs of an at-risk neighborhood in a strategically identified local community. To achieve our vision, a $5.1 million GREAT FUTURES TRI-CITIES! campaign is underway to build a new clubhouse and help youth throughout our community .
We have identified an area near Park Middle School in Kennewick in desperate need of a Boys & Girls Club Branch. In a ten-block area located near Park Middle School, some 900 school-age children and teens live in thirteen Section 8 apartment complexes and surrounding homes. Challenges associated with poverty abound in this neighborhood, including lower academic performance, chronic absenteeism, underemployment, increased crime, and housing insecurity.
A 2015 Gang Assessment conducted by a regional taskforce identified multiple risk factors present in this community, identifying it as an area of critical concern. This is a neighborhood that lacks programs and outreach dedicated to changing lives and is in need of support and intentional community.
The Kennewick Opportunity
We know we can be part of the solution to problems facing youth in East Kennewick. Clubs have long been the answer for children and teens throughout the Tri-Cities area that need a safe and caring place to be during the critical after-school hours that would otherwise find them at home alone or on the streets.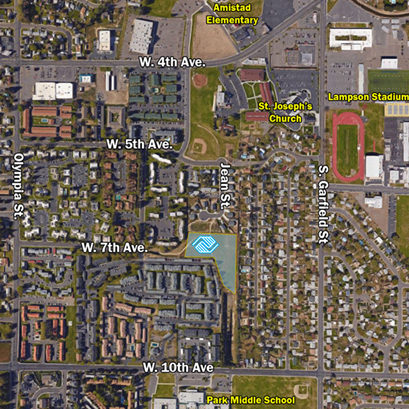 Clubhouse Location
The new Kennewick Clubhouse will be open more than 250 days a year—on weekdays after school, and during the summer months when youth have free time and need positive, productive outlets. We will help break the cycle of crime, poverty, and hopelessness that has plagued this area. With the community's support, we know that we can be the solution this neighborhood needs.
The Boys & Girls Club will offer youth a support system of caring adults and mentors that become a consistent positive influence in their lives, walking beside them on their way to a great future.
Construction of a 23,000+ square foot facility, and the associated costs of site preparation, landscaping, and equipment, will require donations totaling $5,100,000. The proposed facility will incorporate current Boys & Girls Club design trends, ensuring that the building is safe, efficient, and well suited to the population it will serve.

The GREAT FUTURES TRI-CITIES! Opportunity
On 10/21/17, we met our initial goal of $4.3 Million to build the new Clubhouse. This happened much sooner than we anticipated and there is still much excitement around the expansion of Boys & Girls Clubs throughout our community.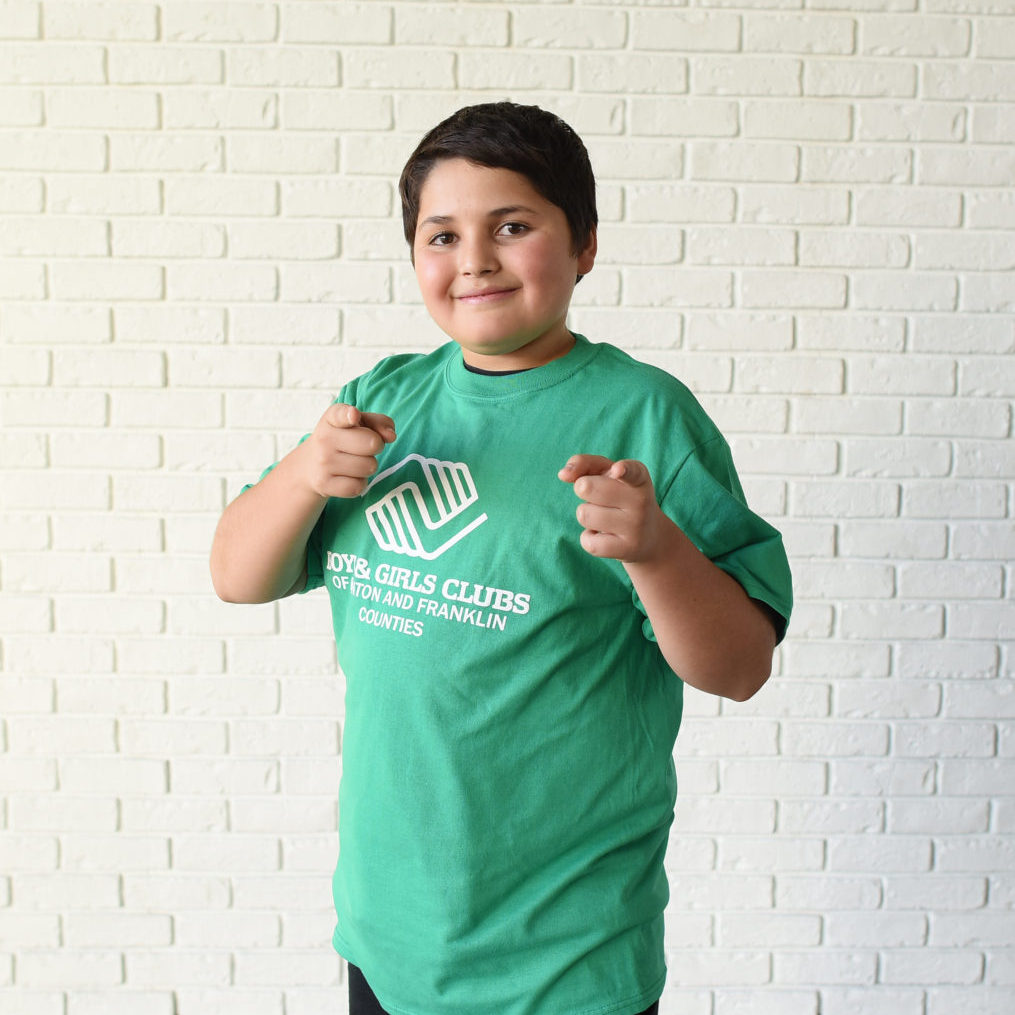 Thank you!
You let us dream even BIGGER!
We have many corporations, foundations and individuals who are still eager to invest in local youth. People continue to reach out and ask to partner on this project.
This, along with compelling capital need at Clubhouses throughout our community, caused us to re-evaluate our goal. We had the opportunity to discuss and additional needs for our local youth. Thank you for letting us dream even bigger! We have a clear plan that will allow us to have an even greater impact on youth in our community.
Clubhouse sustainability: We will add $500,000 to existing endowment funds
Pasco Club renovations: We will renovate the Main Branch Gymnasium  & Bobbie Littrell (BL)  gyms to include safety windows, flooring, baskets, and paint. Additionally, we will install acoustic treatments, and HVAC installation at BL.
Vehicle Access: We hope to purchase of three Passenger vehicles and one  support vehicle to increase access to high-yield experiences for youth in our programs.
Want to know more?
We would love to meet with you to talk about the project. Please provide your info and we will contact you shortly to set up a meeting!