We are so  excited that you want to invest in this community project!
---
Thank you for taking an interest in our GREAT FUTURES TRI-CITIES! campaign and caring about our community's kids! Every day, we get closer to building the Clubhouse and the community remains committed to seeing this project through to completion. As of today, local Boys & Girls Club supporters have helped us raise over $4.8 million - 95% of our $5.1 million goal! We now invite the you to join our campaign and be part of empowering our children.
We love recognizing our supporters and have many options. Those caring individuals and businesses that invest $500-$9,999 will be recognized on a tree planter located just outside the new Clubhouse. Investors of $10,000 or more will be recognized on the interior donor wall.
Below is an example of the tree planter. Please note, this is just a concept - colors and placement may change.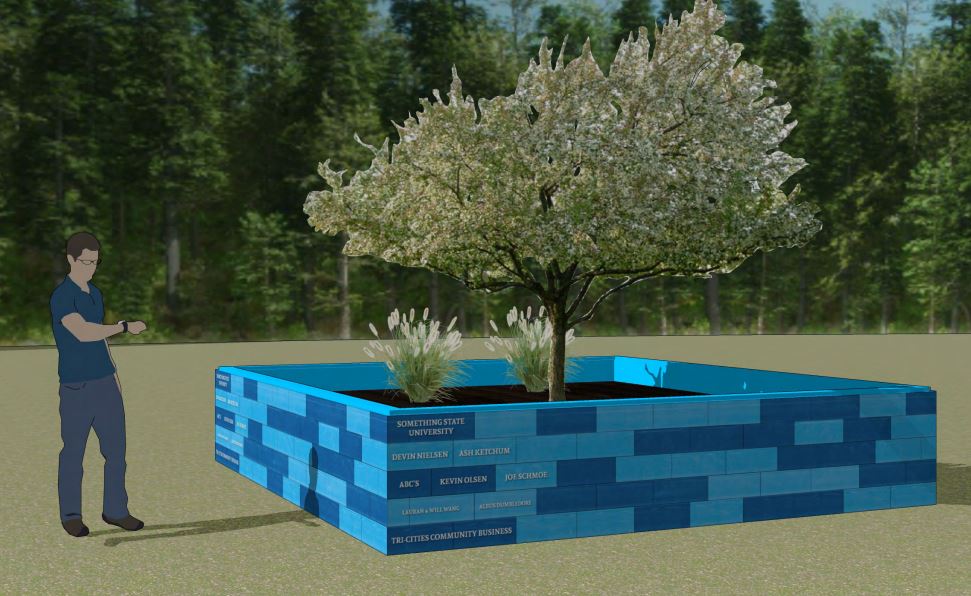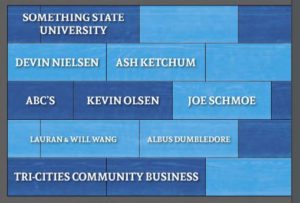 If you'd like to meet and discuss an individual or corporate donation toward our GREAT FUTURES TRI-CITIES! campaign, please contact us we will be in touch with you quickly!
THERE ARE MANY WAYS TO INVEST
If you're like many of us, you wish you could give a larger gift, but including that in your budget at the moment seems overwhelming. We get it! Below are some options that may work better for you:
Give a multi-year gift! If, for example, you'd like to be recognized at the $5,000 level, you may consider giving $1000 a year for five years.
Consider monthly giving. Want to give $1000 but can't do it all at once? Maybe $85 is month is easier. Monthly giving can be set up the donation box to the left. 
Give at a later time. Maybe you can't give this year, but could make a substantial gift next year. We're great with that
We'd love to set this up for you. Please fill out this Statement of Intent and mail to us. Or give us a call today at 509-543-9980 to discuss.